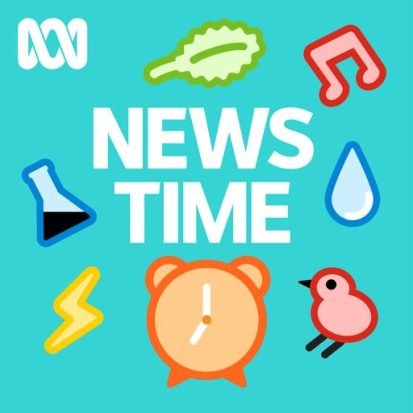 Episode One: Welcome to News Time
This is an Episodic show. You can listen to it in any order, but
episode one
is always a great place to start.
Full Episode description
On today's show we'll: Meet some hero donkeys, explore our backyards, cheer on two amazing sports stars, celebrate International Day of Sign Languages, and examine ancient treasure.
QUIZ QUESTIONS:
1. What is the name of the donkey adoption program?
2. What question does Junior Landcare want kids to answer?
3. How many Grand Slam singles titles has Serena Williams won?
4. What date is International Day of Sign Languages?
5. What were the stones called that were found in Germany?
BONUS TRICKY QUESTION:
What two dinosaur species did the footprints in Texas belong to?
ANSWERS:
1. Last Stop Donkey Program
2. "What's in your backyard?"
3. 23
4. 23rd of September
5. Hunger stones
BONUS TRICKY ANSWER:
Acrocanthosaurus and sauroposeidon
---
Episode URL
© Australian Broadcasting Corporation | Status: Active, 213 episodes | Kind: Episodic
---
The content, Artwork and advertising within this podcast is not owned or affiliated with Sound Carrot.