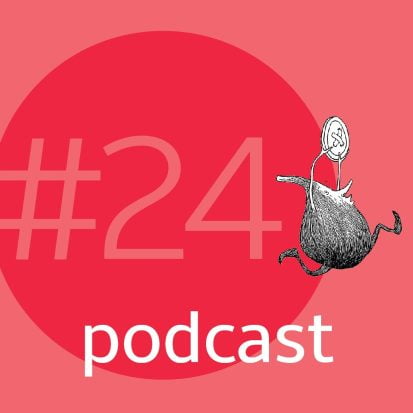 #24 – I Love You Like a Simile
Leave a review
Are you silly like a Button and nonsensical like a Fig? On this episode Buttons & Figs is going to sail in a sieve to the land of love similes or would that be simile love?! On this special Valentine's Day episode #AllKindsofLove are expressed in simile form. Using the book "I Love You Like a Pig" by Mac Barnett we share ways to play with love similes. Join the kids in Mr. Smith's 1st Grade class at Givins Shaw Public School in Toronto, Ontario to hear the fun ways they played with love likes or would that be like loves?! www.buttonsandfigs.com
---
© CalicoCast
|
00:12:54
|
Episode One: #1 – The Jumblies
This is an Episodic show. You can listen to it in any order, but
episode one
is always a great place to start.
Full Episode description
Are you silly like a Button and nonsensical like a Fig? On this episode Buttons & Figs is going to sail in a sieve to the land of love similes or would that be simile love?! On this special Valentine's Day episode #AllKindsofLove are expressed in simile form. Using the book "I Love You Like a Pig" by Mac Barnett we share ways to play with love similes. Join the kids in Mr. Smith's 1st Grade class at Givins Shaw Public School in Toronto, Ontario to hear the fun ways they played with love likes or would that be like loves?! www.buttonsandfigs.com
---
© CalicoCast
| Status: Active, 177 episodes | Kind: Episodic
|
Episode URL
---
The content, Artwork and advertising within this podcast is not owned or affiliated with Sound Carrot and remain the property of their respective owners.