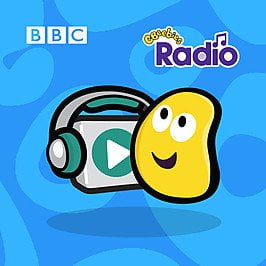 CBeebies: Postman Pat: Special Delivery Service – A Giant Cake
Leave a review
Postman Pat has an extra special delivery on CBeebies Radio this week when a giant cake is needed in time for Lucy's surprise party. This calls for the Special Delivery Service helicopter!
Pat helps little listeners develop an understanding of community around them. Special Delivery Service – what will be delivered today? #CBeebiesRadio
---
© CBeebies Radio
| 00:12:53
|
Download Episode
Episode One: CBeebies: Postman Pat: Special Delivery Service – Bernie The Parrot
This is an Episodic show. You can listen to it in any order, but
episode one
is always a great place to start.
Full Episode description
Postman Pat has an extra special delivery on CBeebies Radio this week when a giant cake is needed in time for Lucy's surprise party. This calls for the Special Delivery Service helicopter!
Pat helps little listeners develop an understanding of community around them. Special Delivery Service – what will be delivered today? #CBeebiesRadio
---
Episode URL
© CBeebies Radio | Status: Active, 27 episodes | Kind: Episodic
---
The content, Artwork and advertising within this podcast is not owned or affiliated with Sound Carrot.