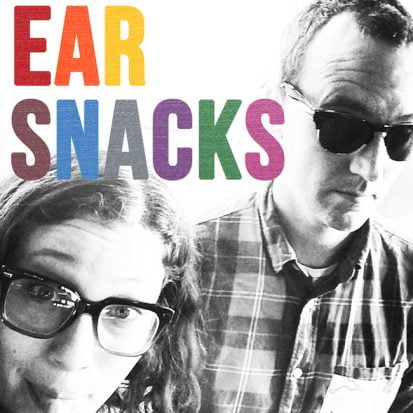 Episode 11: More Bad Guys (Part II)
Leave a review
Andrew & Polly's Bad Guys game continues. When they can't figure out WHY they are having fun scaring fish and serving them their least favorite foods, they call up a Bad Doctor to find out! Dr. Emiliana R. Simon-Thomas from UC Berkeley's Greater Good Science Center tells us about what brains have to do with Bad Guys & Superheroes. If your kid wants to share their idea for Polly's superhero name and super-powers, visit this link: http://bit.ly/earsnacks-badguystwo
---
© Andrew & Polly
|
00:20:27
|
Season: 2
|
Episode: 11
|
Episode One: Episode 1: Fruit!
This is an Episodic show. You can listen to it in any order, but
episode one
is always a great place to start.
Full Episode description
Andrew & Polly's Bad Guys game continues. When they can't figure out WHY they are having fun scaring fish and serving them their least favorite foods, they call up a Bad Doctor to find out! Dr. Emiliana R. Simon-Thomas from UC Berkeley's Greater Good Science Center tells us about what brains have to do with Bad Guys & Superheroes. If your kid wants to share their idea for Polly's superhero name and super-powers, visit this link: http://bit.ly/earsnacks-badguystwo
---
© Andrew & Polly
| Status: Active, 177 episodes | Kind: Episodic
|
Episode URL
---
The content, Artwork and advertising within this podcast is not owned or affiliated with Sound Carrot and remain the property of their respective owners.