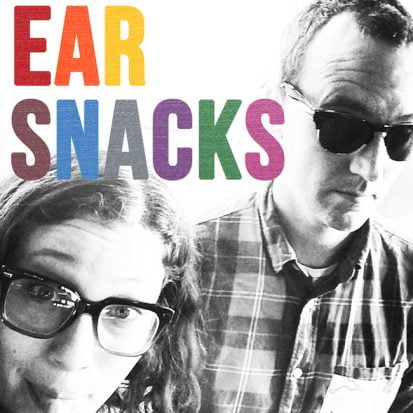 Episode 9: Musical Glass with Sara Louise Callaway
Leave a review
Sara Louise Callaway from The Music Box, a podcast for kids about classical music from WUOL teaches Andrew & Polly how to make music with glasses. Andrew, who is legally blind, talks about his magnifying glass and how he sees differently. We love The Music Box! Check out the first two episodes here: http://wuol.org/musicbox/ For more info about Stargardt's disease or to support research on blindness, visit:  http://www.blindness.org/stargardt-disease To be on the show, visit earsnacks.org
---
© Andrew & Polly
|
00:14:37
|
Season: 2
|
Episode: 9
|
Episode One: Episode 1: Fruit!
This is an Episodic show. You can listen to it in any order, but
episode one
is always a great place to start.
Full Episode description
Sara Louise Callaway from The Music Box, a podcast for kids about classical music from WUOL teaches Andrew & Polly how to make music with glasses. Andrew, who is legally blind, talks about his magnifying glass and how he sees differently. We love The Music Box! Check out the first two episodes here: http://wuol.org/musicbox/ For more info about Stargardt's disease or to support research on blindness, visit:  http://www.blindness.org/stargardt-disease To be on the show, visit earsnacks.org
---
© Andrew & Polly
| Status: Active, 176 episodes | Kind: Episodic
|
Episode URL
---
The content, Artwork and advertising within this podcast is not owned or affiliated with Sound Carrot and remain the property of their respective owners.