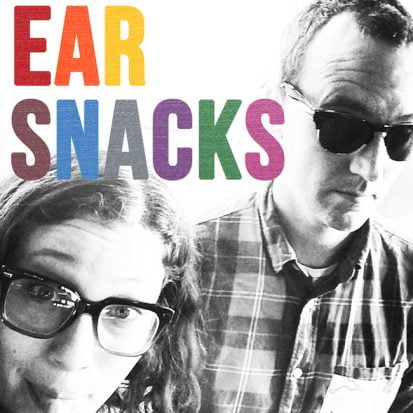 Extra: Happy Holidays from Andrew & Polly
Leave a review
Andrew & Polly share a holiday message and finally print a retraction regarding patatas bravas. Thanks to Betula for announcing the show! If you like the music you heard in this Ear Snacks Extra, you can find "A Mapmaker's Song" on our holiday EP – Other Days. Check it out here: http://bit.ly/1NgAkuh
---
© Andrew & Polly
|
00:04:04
|
Episode One: Episode 1: Fruit!
This is an Episodic show. You can listen to it in any order, but
episode one
is always a great place to start.
Full Episode description
Andrew & Polly share a holiday message and finally print a retraction regarding patatas bravas. Thanks to Betula for announcing the show! If you like the music you heard in this Ear Snacks Extra, you can find "A Mapmaker's Song" on our holiday EP – Other Days. Check it out here: http://bit.ly/1NgAkuh
---
© Andrew & Polly
| Status: Active, 177 episodes | Kind: Episodic
|
Episode URL
---
The content, Artwork and advertising within this podcast is not owned or affiliated with Sound Carrot and remain the property of their respective owners.