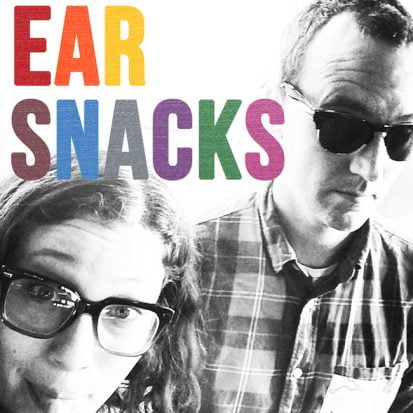 Hand-Clapping Games with Jazzy Ash
Leave a review
Lilah gives us a lesson in how to play Rock, Paper, Scissors and Jazzy Ash visits Andrew & Polly in the studio to share some hand-clapping games and songs from her new record, Swing Set. E-mail pics of your funny review to earsnacks@andrewandpolly.com to win that dope hand puppet craft. For more information about Ear Snacks, visit earsnacks.org For more information about Jazzy Ash and her music, visit http://www.jazzyash.com/
---
© Andrew & Polly
|
00:14:29
|
Season: 2
|
Episode: 2
|
Episode One: Episode 1: Fruit!
This is an Episodic show. You can listen to it in any order, but
episode one
is always a great place to start.
Full Episode description
Lilah gives us a lesson in how to play Rock, Paper, Scissors and Jazzy Ash visits Andrew & Polly in the studio to share some hand-clapping games and songs from her new record, Swing Set. E-mail pics of your funny review to earsnacks@andrewandpolly.com to win that dope hand puppet craft. For more information about Ear Snacks, visit earsnacks.org For more information about Jazzy Ash and her music, visit http://www.jazzyash.com/
---
© Andrew & Polly
| Status: Active, 176 episodes | Kind: Episodic
|
Episode URL
---
The content, Artwork and advertising within this podcast is not owned or affiliated with Sound Carrot and remain the property of their respective owners.