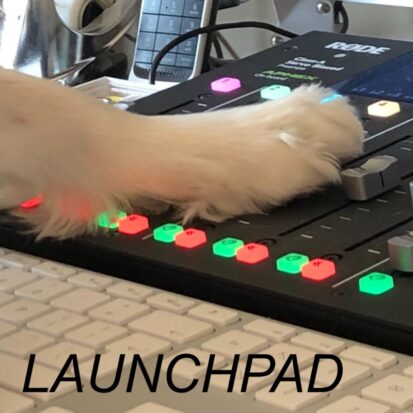 Episode One: Episode 1.
This is an Episodic show. You can listen to it in any order, but
episode one
is always a great place to start.
Full Episode description
Time to launch… the 100th Dogsthorpe Infant School podcast. 
This landmark episode features….. 
Local Musician Johnny Dee 
BBC & ITV Broadcaster: Louise Hulland 
BBC Newsreader: Amir Suleman 
International Voice-over Artist: 'Jane'
(hear her on TV announcements and TV ads for the Ninja air fryer) 
Our headteacher: Mrs Waters (with Eddie, of course) 
and local historian, David Maile who tells us all about… 
HEREWARD THE WAKE. 
WakeHereward Project
Website – herewardthewake.co.uk
Children's competition – herewardthewake.co.uk/herewardtrail
Facebook Page – Facebook.com/WakeHereward
Facebook Group – Facebook.com/groups/HerewardTheWake
Twitter – @WakeHereward
Instagram @Hereward_The_Wake
---
© Dogsthorpe Infant School
| Status: Active, 100 episodes | Kind: Episodic
|
Episode URL
---
The content, Artwork and advertising within this podcast is not owned or affiliated with Sound Carrot and remain the property of their respective owners.