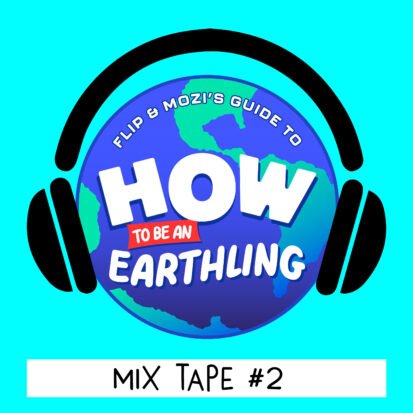 How To Be An EarthSING: Mix Tape #2 (3/16/23)
Leave a review
Welcome to Flip & Mozi's newest intergalactic broadcast, How to be an EarthSING! Listen as our favorite alien DJs spin a few of their favorite songs featured on their travelpod, like "The Jungle At Night, and dance while you learn about some of the planet's most amazing creatures. To listen to more music from Flip & Mozi, visit https://linktr.ee/earthlingsmusic
---
© Tinkercast
|
00:24:59
|
Episode: 69
|
Episode One: Introducing: Flip & Mozi's Guide to How to be an Earthling
This is an Episodic show. You can listen to it in any order, but
episode one
is always a great place to start.
Full Episode description
Welcome to Flip & Mozi's newest intergalactic broadcast, How to be an EarthSING! Listen as our favorite alien DJs spin a few of their favorite songs featured on their travelpod, like "The Jungle At Night, and dance while you learn about some of the planet's most amazing creatures. To listen to more music from Flip & Mozi, visit https://linktr.ee/earthlingsmusic
See Privacy Policy at https://art19.com/privacy and California Privacy Notice at https://art19.com/privacy#do-not-sell-my-info.
---
© Tinkercast
| Status: Active, 73 episodes | Kind: Episodic
|
Episode URL
---
The content, Artwork and advertising within this podcast is not owned or affiliated with Sound Carrot and remain the property of their respective owners.