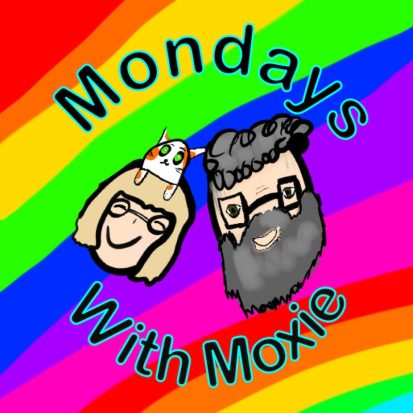 Episode 23: You Said Saturday Night
Leave a review
August 8th, 2022 · 15 minutes Moxia had a good week. Friend came over for fun, the park was visited a few times. We talk about gratitude journals and how we both write in them. Also Grandma is coming to visit for a week to spoil Moxie and drive Wes crazy. Finally we talk more about gluten stuff. Finding places that serve gluten free foods or allow for take-away. And the possibility of a new cookbook. Moxie's Gratitude Journal (https://amzn.to/3Q5OK36) How to Make Anything Gluten Free (https://amzn.to/3bJjsQm) Mondays With Moxie Merch! (http://store.mondayswithmoxie.com/) Save $2 on your first domain purchase with Hover (https://hover.com/ozvxuCFM)
---
© Wesley Chamness
|
15:26
|
Episode One: Episode 1: Cats are Grown Up Cats
This is an Episodic show. You can listen to it in any order, but
episode one
is always a great place to start.
Full Episode description
August 8th, 2022 · 15 minutes
Moxia had a good week. Friend came over for fun, the park was visited a few times. We talk about gratitude journals and how we both write in them. Also Grandma is coming to visit for a week to spoil Moxie and drive Wes crazy.
Finally we talk more about gluten stuff. Finding places that serve gluten free foods or allow for take-away. And the possibility of a new cookbook.
Moxie's Gratitude Journal (https://amzn.to/3Q5OK36)
How to Make Anything Gluten Free (https://amzn.to/3bJjsQm)
Mondays With Moxie Merch! (http://store.mondayswithmoxie.com/)
Save $2 on your first domain purchase with Hover (https://hover.com/ozvxuCFM)
---
© Wesley Chamness
| Status: Active, 31 episodes | Kind: Episodic
|
Episode URL
---
The content, Artwork and advertising within this podcast is not owned or affiliated with Sound Carrot and remain the property of their respective owners.