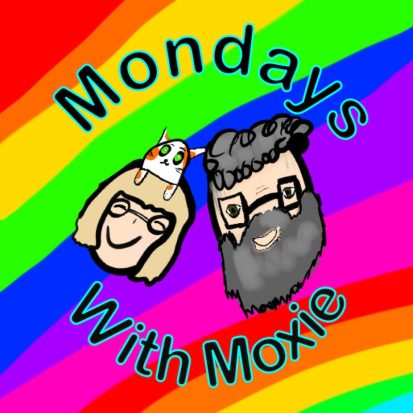 Episode 27: Waffles on the Side
Leave a review
September 19th, 2022 · 14 minutes
Where have we been for two weeks? We talk about our recording schedule this week.
Also it's Moxie's Mom's birthday this week.
Should Moxie pick trombone or violin?
Mondays With Moxie Merch! (http://store.mondayswithmoxie.com/)
Save $2 on your first domain purchase with Hover (https://hover.com/ozvxuCFM)
---
© Wesley Chamness
| 13:54
|
Download Episode
Episode One: Episode 1: Cats are Grown Up Cats
This is an Episodic show. You can listen to it in any order, but
episode one
is always a great place to start.
Full Episode description
September 19th, 2022 · 14 minutes
Where have we been for two weeks? We talk about our recording schedule this week.
Also it's Moxie's Mom's birthday this week.
Should Moxie pick trombone or violin?
Mondays With Moxie Merch! (http://store.mondayswithmoxie.com/)
Save $2 on your first domain purchase with Hover (https://hover.com/ozvxuCFM)
---
Episode URL
© Wesley Chamness | Status: Active, 28 episodes | Kind: Episodic
---
The content, Artwork and advertising within this podcast is not owned or affiliated with Sound Carrot.