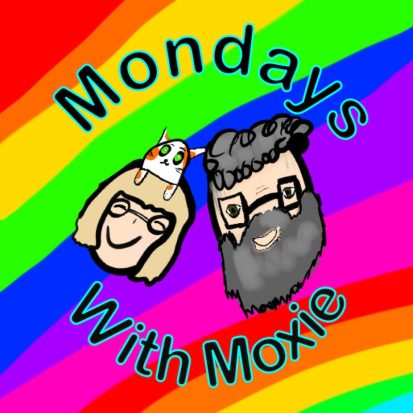 Episode 31: Then Time Flies Faster
Leave a review
November 21st, 2022 · 11 minutes Moxie has a sleep over with a surprise outing. We watch a new movie, and Moxie starts coding Flappy Bird. Mondays With Moxie Merch! (http://store.mondayswithmoxie.com/) Save $2 on your first domain purchase with Hover (https://hover.com/ozvxuCFM)
---
© Wesley Chamness
|
11:23
|
Episode One: Episode 1: Cats are Grown Up Cats
This is an Episodic show. You can listen to it in any order, but
episode one
is always a great place to start.
Full Episode description
November 21st, 2022 · 11 minutes
Moxie has a sleep over with a surprise outing. We watch a new movie, and Moxie starts coding Flappy Bird.
Mondays With Moxie Merch! (http://store.mondayswithmoxie.com/)
Save $2 on your first domain purchase with Hover (https://hover.com/ozvxuCFM)
---
© Wesley Chamness
| Status: Active, 31 episodes | Kind: Episodic
|
Episode URL
---
The content, Artwork and advertising within this podcast is not owned or affiliated with Sound Carrot and remain the property of their respective owners.