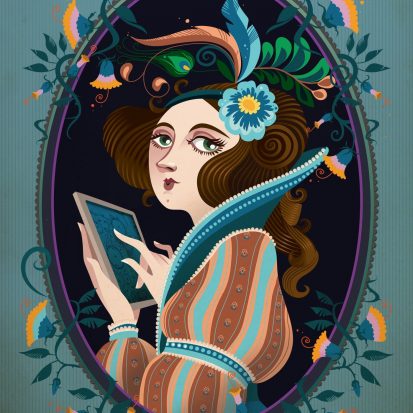 Ada Lovelace's Story read by Jodi Kantor
Leave a review
As a child, Ada Lovelace loved machines. She studied birds and drew sketches trying to build her own flying machine. She put all of her notes into a little book which she called "Flyology."
---
© Rebel Girls
|
Episode One: Introducing Good Night Stories for Rebel Girls
This is an Episodic show. You can listen to it in any order, but
episode one
is always a great place to start.
Full Episode description
As a child, Ada Lovelace loved machines. She studied birds and drew sketches trying to build her own flying machine. She put all of her notes into a little book which she called "Flyology."
When Ada went to a ball, she didn't find a prince to marry her. Instead, she found an old mathematician, Charles Babbage, who became her lifelong friend. With Babbage, Ada wrote the first programming language in history.
THE HOST
This episode of Good Night Stories for Rebel Girls was read by Jodi Kantor. Jodi Kantor is a New York Times correspondent, an author, and an investigative reporter. She wrote a best-selling book titled "The Obamas" and she broke a number of crucial stories such as the report about Amazon's way of managing white collar employees and the Harvey Weinstein story of sexual harassment and abuse.
This episode is produced by Francesca Cavallo and Elena Favilli with sound design by Elettra Bargiacchi.
Good Night Stories for Rebel Girls is a production of Timbuktu.
---
© Rebel Girls | Status: Active, 288 episodes | Kind: Episodic
|
Episode URL
---
The content, Artwork and advertising within this podcast is not owned or affiliated with Sound Carrot and remain the property of their respective owners.