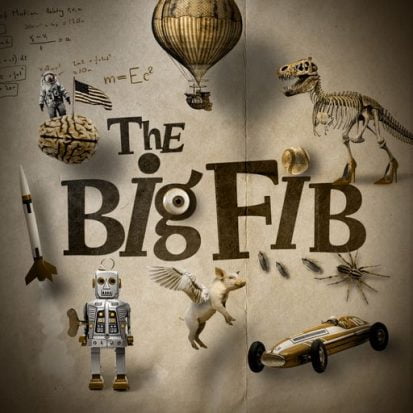 E122: Turtles
Leave a review
Can you figure out who's lying about turtles? The Big Fib is produced by Gen-Z Media. For more great Gen-Z podcasts visit http://bestrobotever.com or follow us on Twitter and Facebook and Instagram. For more on the new TV show, visit https://www.disneyplus.com/
---
© Gen-Z Media
|
00:19:59
|
Episode: 122
|
Episode One: Teaser!
This is an Episodic show. You can listen to it in any order, but
episode one
is always a great place to start.
Full Episode description
Can you figure out who's lying about turtles?
The Big Fib is produced by Gen-Z Media. For more great Gen-Z podcasts visit http://bestrobotever.com or follow us on Twitter and Facebook and Instagram.
For more on the new TV show, visit https://www.disneyplus.com/
See Privacy Policy at https://art19.com/privacy and California Privacy Notice at https://art19.com/privacy#do-not-sell-my-info.
---
© Gen-Z Media
| Status: Active, 274 episodes | Kind: Episodic
|
Episode URL
---
The content, Artwork and advertising within this podcast is not owned or affiliated with Sound Carrot and remain the property of their respective owners.