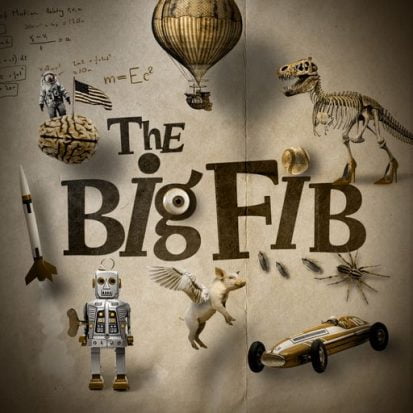 E237: Re-Air Holiday Special
Leave a review
This week, on the Ask LISA Holiday Special, we discover what the holiday spirit is all about, learn how to make the perfect brined hind, and read the holiday classic, "The Glitch Who Stole Podcasts."
---
© Gen-Z Media
|
00:16:24
|
Episode: 237
|
Episode One: Teaser!
This is an Episodic show. You can listen to it in any order, but
episode one
is always a great place to start.
Full Episode description
This week, on the Ask LISA Holiday Special, we discover what the holiday spirit is all about, learn how to make the perfect brined hind, and read the holiday classic, "The Glitch Who Stole Podcasts."
The Big Fib is produced by Gen-Z Media. For more great Gen-Z podcasts visit gzmshows.com or follow us on Twitter and Facebook and Instagram.
See Privacy Policy at https://art19.com/privacy and California Privacy Notice at https://art19.com/privacy#do-not-sell-my-info.
---
© Gen-Z Media
| Status: Active, 249 episodes | Kind: Episodic
|
Episode URL
---
The content, Artwork and advertising within this podcast is not owned or affiliated with Sound Carrot and remain the property of their respective owners.