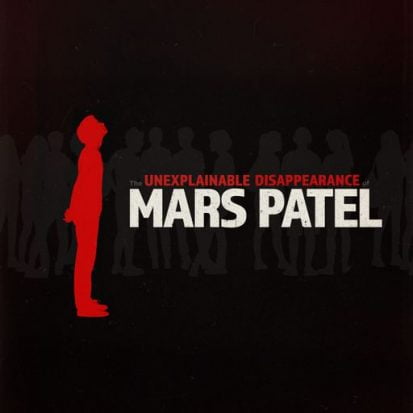 S1 E1: Code Red (2021 Remix)
Leave a review
Kids are going missing at H.G. Wells Middle School, and adults don't seem particularly concerned. So it's up to an intrepid band of students–Mars Patel and his pals Caddie, JP, and Toothpick–to recover their classmates Jonas and Aurora. Our very own podcast sponsor and tech billionaire Oliver Pruitt might have a few things to say along the way, especially about his mysterious school, Pruitt Prep
---
© Gen-Z Media
| 00:26:12
|
Season: 1 | Episode: 1 |
Download Episode
Start here: S1 E1: Code Red (2021 Remix) This is a serialised ongoing story, so jumping in at episode 10, for example, could confuse matters. Give episode one a try, and if you like it; listen to things from there.


Full Episode description
Welcome to the 2021 re-release of Mars Patel!
Starting on June 28th, 2021, all three seasons will be available for FREE for the first time!
To celebrate, we are also re-releasing the entire series in binaural immersive audio. So find a nice set of headphones, settle in, and enjoy the experience of Mars Patel in surround sound!
Kids are going missing at H.G. Wells Middle School, and adults don't seem particularly concerned. So it's up to an intrepid band of students–Mars Patel and his pals Caddie, JP, and Toothpick–to recover their classmates Jonas and Aurora. Our very own podcast sponsor and tech billionaire Oliver Pruitt might have a few things to say along the way, especially about his mysterious school, Pruitt Prep.
Follow the show on Facebook, Twitter, and Instagram.
Check out more great audio adventures at: http://gzmshows.com
The Unexplainable Disappearance of Mars Patel is produced by Mars Patel LLC. Written and created by Chris Tarry, David Kreizman, Jenny Turner Hall, and Benjamin Strouse. Music and sound design by Shawn Pierce, Chris Tarry, and Alan Friedman. Season one directed by Jenny Turner Hall. 2021 binaural release mixed by Chris Tarry.
See Privacy Policy at https://art19.com/privacy and California Privacy Notice at https://art19.com/privacy#do-not-sell-my-info.
---
Episode URL
© Gen-Z Media | Status: Complete, 31 episodes | Kind: Story
---
The content, Artwork and advertising within this podcast is not owned or affiliated with Sound Carrot.