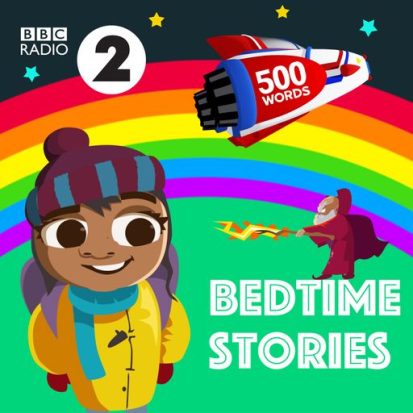 Magical Tales
Leave a review
The 500 Words Competition is back for its 10th year and that means the podcast is too. In this episode Dick & Dom are given a magic wand which grants 3 wishes but those dastardly Diddies burst in and take over. But at least they remember to share some more magical stories written by YOU. So whether it's bed-time listening or some writing inspiration, sit back and let Dick & Dom take it away with the BBC Radio Drama Company reading 'Fragile Freya' 'Orion Goes On Holiday' 'My Brother is magical' 'The Dream' 'My Time again' and 'The Cloud Faerie' Find out more about 500 Words at bbc.co.uk/500Words
---
© BBC Radio 2
|
00:25:54
|
Episode One: A Whole New World by Olivia Goes
This is an Episodic show. You can listen to it in any order, but
episode one
is always a great place to start.
Full Episode description
The 500 Words Competition is back for its 10th year and that means the podcast is too. In this episode Dick & Dom are given a magic wand which grants 3 wishes but those dastardly Diddies burst in and take over. But at least they remember to share some more magical stories written by YOU. So whether it's bed-time listening or some writing inspiration, sit back and let Dick & Dom take it away with the BBC Radio Drama Company reading 'Fragile Freya' 'Orion Goes On Holiday' 'My Brother is magical' 'The Dream' 'My Time again' and 'The Cloud Faerie' Find out more about 500 Words at bbc.co.uk/500Words
---
© BBC Radio 2
| Status: Active, 128 episodes | Kind: Episodic
|
Episode URL
---
The content, Artwork and advertising within this podcast is not owned or affiliated with Sound Carrot and remain the property of their respective owners.