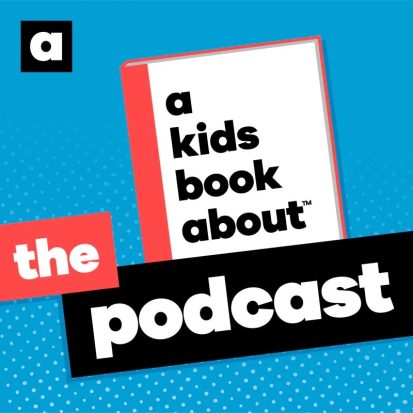 Episode One: Introducing A Kids Book About: The Podcast
This is an Episodic show. You can listen to it in any order, but
episode one
is always a great place to start.
Full Episode description
Hello, dear listeners.
This is Matthew. For the past 2 years, I have been the one in charge of making podcasts at A Kids Co, including episodes for the show you're listening to right now.
Making shows for you is the greatest because making stuff for kids is the greatest.
But we all need to find time to rest now and then, and to let our projects and our ideas rest, as well.
This show is going to be taking a break. This will mean that there will not be new episodes coming out for, at least, a little while. In the meantime, you can go back to all of the episodes that have come out before today.
Find a favorite. Listen with a friend. Notice how, when you hear something again, it's different. Maybe because you're different. A little older. Or maybe because you hear something that you didn't notice before.
That's always been my favorite thing about working with kids. YOU are a little different each new time you visit.
Happy listening. Always.
---
© Matthew C. Winner
| Status: Active, 85 episodes | Kind: Episodic
|
Episode URL
---
The content, Artwork and advertising within this podcast is not owned or affiliated with Sound Carrot and remain the property of their respective owners.