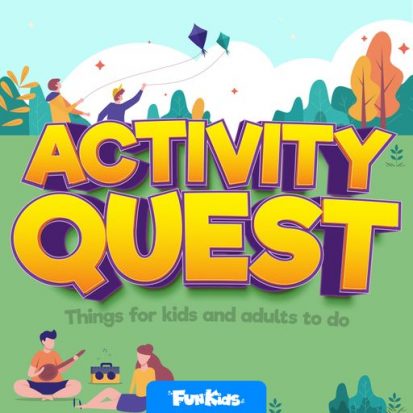 Horniman Museum and Gardens and making your own museum exhibit
Leave a review
Adam's off to the Horniman Museum and Gardens to explore their world-renowned galleries – including the curious tale of a stuffed walrus… 
---
© Fun Kids
|
00:10:17
|
Season: 8
|
Episode: 40
|
Episode One: Shrek's Adventure, Oxford's Story Museum, and a season passes on the farm
This is an Episodic show. You can listen to it in any order, but
episode one
is always a great place to start.
Full Episode description
Adam's off to the Horniman Museum and Gardens to explore their world-renowned galleries – including the curious tale of a stuffed walrus… 
He's also visiting their butterfly house and we're making a Horniman-inspired exhibit at home too. 
Join Fun Kids Podcasts+: https://funkidslive.com/plus
See omnystudio.com/listener for privacy information.
---
© Fun Kids
| Status: Active, 171 episodes | Kind: Episodic
|
Episode URL
---
The content, Artwork and advertising within this podcast is not owned or affiliated with Sound Carrot and remain the property of their respective owners.