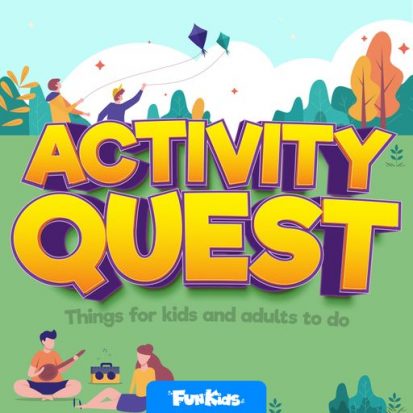 Puzzlewood, Van Gogh and corner bookmarks
Leave a review
Adam's visiting Puzzlewood, an ancient woodland in the Forest of Dean to find out all about the movies and TV shows that were filmed there and walk around the place. Dan's back with another craft – he's making these cool corner bookmarks – and Sean's giving us a list of stuff we can do across the country… 
---
© Fun Kids
|
00:13:26
|
Season: 4
|
Episode: 9
|
Episode One: Shrek's Adventure, Oxford's Story Museum, and a season passes on the farm
This is an Episodic show. You can listen to it in any order, but
episode one
is always a great place to start.
Full Episode description
Adam's visiting Puzzlewood, an ancient woodland in the Forest of Dean to find out all about the movies and TV shows that were filmed there and walk around the place. Dan's back with another craft – he's making these cool corner bookmarks – and Sean's giving us a list of stuff we can do across the country… 
Remember, whatever you do and however you do it, tell us at FunKidsLive.com/ActivityQuest – and remember to rate, review and follow this podcast wherever you're listening to it.
See omnystudio.com/listener for privacy information.
---
© Fun Kids
| Status: Active, 171 episodes | Kind: Episodic
|
Episode URL
---
The content, Artwork and advertising within this podcast is not owned or affiliated with Sound Carrot and remain the property of their respective owners.