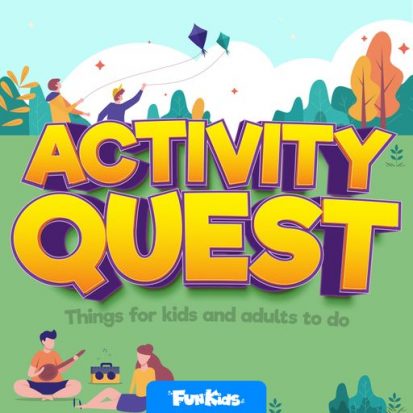 The Beaney Museum and Art Gallery and making our own self-portraits
Leave a review
Adam visits The Beaney in Canterbury, which is a combination of a museum, library, and art gallery. We hear about its diverse collection, including a lion skin, tortoise shell, statues, a four-legged baby duckling, chameleons, and a two-headed baby shark! There's also a mummified cat…
---
© Fun Kids
|
00:14:00
|
Season: 8
|
Episode: 34
|
Episode One: Shrek's Adventure, Oxford's Story Museum, and a season passes on the farm
This is an Episodic show. You can listen to it in any order, but
episode one
is always a great place to start.
Full Episode description
Adam visits The Beaney in Canterbury, which is a combination of a museum, library, and art gallery. We hear about its diverse collection, including a lion skin, tortoise shell, statues, a four-legged baby duckling, chameleons, and a two-headed baby shark! There's also a mummified cat…
The collection at The Beaney is meant to teach visitors about various aspects of the world and history. We explore prehistoric arrowheads and a fossilised mammoth tusk as some of the oldest items in the museum's collection. Plus, three modern portraits of people from Canterbury, including a drag queen, an imam and professor, and a Paralympian, are showcased.
Join Fun Kids Podcasts+: https://funkidslive.com/plus
See omnystudio.com/listener for privacy information.
---
© Fun Kids
| Status: Active, 171 episodes | Kind: Episodic
|
Episode URL
---
The content, Artwork and advertising within this podcast is not owned or affiliated with Sound Carrot and remain the property of their respective owners.