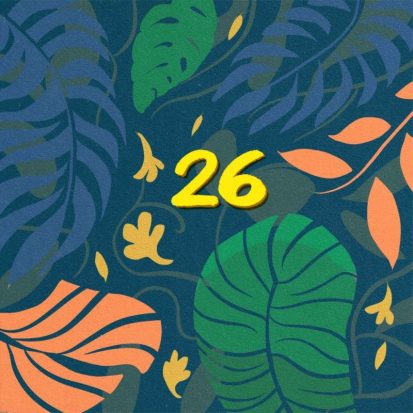 Start here: Coming Soon: Adventure in Atacama This is a serialised ongoing story, so jumping in at episode 10, for example, could confuse matters. Give episode one a try, and if you like it; listen to things from there.


Full Episode description
Mariela gets a free tour.
Now is the time to choose! If you want Mariela to try to attack Dr. Rodrigo while the temple falls apart around them… listen to Episode 32: Unidentified Object. If instead you want Mariela and her mother to try to escape the collapsing temple, listen to Episode 15: Neck Pain.
***
Play the game on our interactive page or on your favorite podcast app!
Adventure in Atacama, an audio game from the creative minds at Studio Ochenta.
For more information about the cast, and for bonus content including mad libs, crossword puzzles and downloadable art, check out our website www.ochentastudio.com.
Our production team:
Executive Producer: Lory Martínez
Story by: Lory Martínez, Maru Lombardo, Jeremías Juárez, Luis López and Chiara Santella
Lead Scriptwriter: Maru Lombardo
Lead Sound Designer: Luis López
Sound Design Team: Luis López, Jeremías Juárez and Chiara Santella
Production Management: Catalina Hoyos Vélez
Social Media and Promotion: Lisha López and Lucía Ríos
Art by: William Guevara
Web Page: David Momodu
---
See acast.com/privacy for privacy and opt-out information.
---
© Studio Ochenta
| Status: Active, 48 episodes | Kind: Story
|
Episode URL
---
The content, Artwork and advertising within this podcast is not owned or affiliated with Sound Carrot and remain the property of their respective owners.