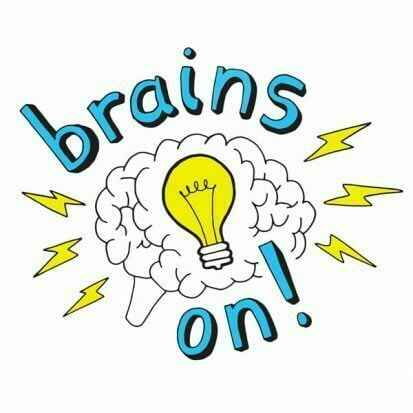 Allergy Attack: How our bodies can overreact
Leave a review
Pollen, peanuts, dust mites. These things aren't poisonous – so why do some people's bodies act like they are? In this episode, we'll find out what happens during an allergic reaction, explore why only some people have allergies and hear about new treatments. Plus: a brand new Moment of Um answers the question "Why do sunsets have so many colors?" and we'll read a new group of listeners to be added to the Brains Honor Roll! Brains On is sponsored today by Acer Swift 5 (visit acer.com, click on "Store", and enter coupon code BRAINSON at checkout to receive 10% off) and Mabel's Labels (mabelslabels.com/brainson)
---
© American Public Media
|
00:26:31
|
Episode One: Eating!
This is an Episodic show. You can listen to it in any order, but
episode one
is always a great place to start.
Full Episode description
Pollen, peanuts, dust mites. These things aren't poisonous – so why do some people's bodies act like they are? In this episode, we'll find out what happens during an allergic reaction, explore why only some people have allergies and hear about new treatments. Plus: a brand new Moment of Um answers the question "Why do sunsets have so many colors?" and we'll read a new group of listeners to be added to the Brains Honor Roll! Brains On is sponsored today by Acer Swift 5 (visit acer.com, click on "Store", and enter coupon code BRAINSON at checkout to receive 10% off) and Mabel's Labels (mabelslabels.com/brainson)
---
© American Public Media
| Status: Active, 306 episodes | Kind: Episodic
|
Episode URL
---
The content, Artwork and advertising within this podcast is not owned or affiliated with Sound Carrot and remain the property of their respective owners.