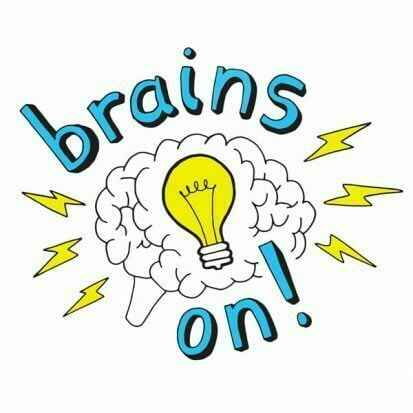 Black Holes, Wormholes and Donut Holes
Leave a review
Black holes happen when you have a super huge, mega-giant amount of stuff — crammed into a super-tiny, infinitely-small amount of space. AND THEY ARE SUPER COOL! In this episode, we learn all about what black holes are and how we found out they were real. We talk to a black hole hunter who has discovered supermassive black holes. And we find out what a wormhole is and why it might really, be really, really hard to ever find one — or travel through it. Plus: The Moment of Um answers the question: "Why do goat pupils look like slits?" This episode is sponsored by Panama City Beach (VisitPanamaCityBeach.com), Good Night Stories for Rebel Girls: The Podcast, and Madison Reed (madison-reed.com and offer code BRAINSON). You can support the show at brainson.org/donate
---
© American Public Media
|
00:37:34
|
Episode One: Eating!
This is an Episodic show. You can listen to it in any order, but
episode one
is always a great place to start.
Full Episode description
Black holes happen when you have a super huge, mega-giant amount of stuff — crammed into a super-tiny, infinitely-small amount of space. AND THEY ARE SUPER COOL! In this episode, we learn all about what black holes are and how we found out they were real. We talk to a black hole hunter who has discovered supermassive black holes. And we find out what a wormhole is and why it might really, be really, really hard to ever find one — or travel through it. Plus: The Moment of Um answers the question: "Why do goat pupils look like slits?" This episode is sponsored by Panama City Beach (VisitPanamaCityBeach.com), Good Night Stories for Rebel Girls: The Podcast, and Madison Reed (madison-reed.com and offer code BRAINSON). You can support the show at brainson.org/donate
---
© American Public Media
| Status: Active, 278 episodes | Kind: Episodic
|
Episode URL
---
The content, Artwork and advertising within this podcast is not owned or affiliated with Sound Carrot and remain the property of their respective owners.