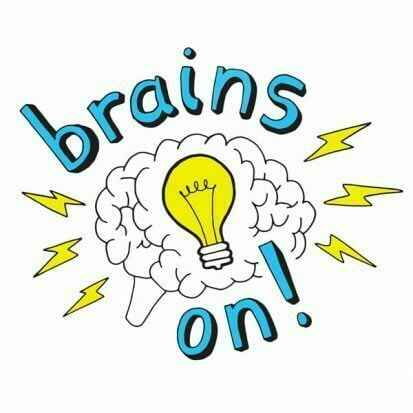 Episode One: Eating!
This is an Episodic show. You can listen to it in any order, but
episode one
is always a great place to start.
Full Episode description
Bones! They're spooky. They're creepy. They're utterly fascinating!
This episode we dig up the science behind skeletons. We'll look at how our bones grow, what happens when we break a bone and why bones last so long. Plus, we'll meet a talking skeleton who will help us bone up on bone trivia!
And we have a mystery sound to tickle your auditory ossicles and a Moment of Um that answers the question: Why does time fly when you're having fun?
We're taking a break after this episode and will be back with new episodes on Jan. 5th. Until then, we'd love for you to go check out our sister show Smash Boom Best (smashboom.org).
We're also going to be doing a live virtual hangout in November where you can ask Molly, Marc, Sanden and Menaka all your questions. Anything you want to ask, we'll answer! If you want to join us, the first step is to sign up for our totally free fan club (brainson.org/fans). In November we'll send an email out to the fan club with more details about this free, virtual hang out. So keep an eye out for that!
This episode is sponsored by KiwiCo (kiwico.com/brainson), Ancestry (ancestry.com/brainson), Purple (purple.com/brainson10), Guardian Bikes (guardianbikes.com/brains), and Pillsbury Grands Cinnamon Rolls (pillsbury.com/products/cinnamon-rolls).
You can support the show and help us keep making new episodes at brainson.org/donate
---
© American Public Media
| Status: Active, 305 episodes | Kind: Episodic
|
Episode URL
---
The content, Artwork and advertising within this podcast is not owned or affiliated with Sound Carrot and remain the property of their respective owners.