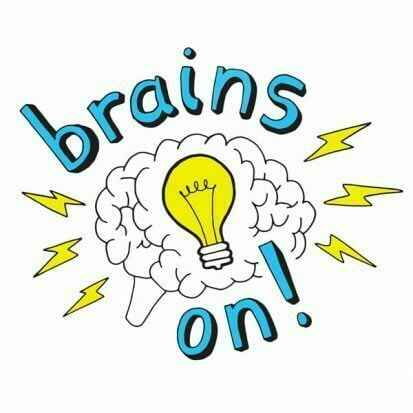 Chill: The science of cooking, pt. 2
Leave a review
From ice cubes to ice cream, cold things are a crucial part of cuisine. How do we use chill to our advantage? This is part two of our series on the science of cooking, a collaboration with the brilliant foodies at America's Test Kitchen Kids. This episode is (literally) super cool. We're figuring out how refrigerators work and why some of their parts are hot. We're traveling back in time to find out how selling ice became a very big business (for a while anyway). And we'll learn why ice cream makes people thirsty and how to make incredibly delicious paletas. Plus: Our Moment of Um tackles the question, "Why do mints make your mouth feel cold?" For more recipes and information for young chefs, head to americastestkitchen.com/kids to sign up for their newsletter. Brains On is sponsored today by Children's Cancer Research Fund (ccrf.org/brainson)
---
© American Public Media
|
00:29:01
|
Episode One: Eating!
This is an Episodic show. You can listen to it in any order, but
episode one
is always a great place to start.
Full Episode description
From ice cubes to ice cream, cold things are a crucial part of cuisine. How do we use chill to our advantage? This is part two of our series on the science of cooking, a collaboration with the brilliant foodies at America's Test Kitchen Kids. This episode is (literally) super cool. We're figuring out how refrigerators work and why some of their parts are hot. We're traveling back in time to find out how selling ice became a very big business (for a while anyway). And we'll learn why ice cream makes people thirsty and how to make incredibly delicious paletas. Plus: Our Moment of Um tackles the question, "Why do mints make your mouth feel cold?" For more recipes and information for young chefs, head to americastestkitchen.com/kids to sign up for their newsletter. Brains On is sponsored today by Children's Cancer Research Fund (ccrf.org/brainson)
---
© American Public Media
| Status: Active, 305 episodes | Kind: Episodic
|
Episode URL
---
The content, Artwork and advertising within this podcast is not owned or affiliated with Sound Carrot and remain the property of their respective owners.