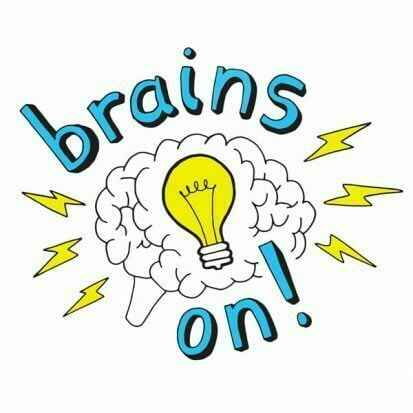 How to find the facts (Prove It: Part 4)
Leave a review
Today information is everywhere, but what should you trust? Can you spot the difference between well researched articles and stories full of opinion, errors or even lies? In our final chapter of "Prove It: How to find the facts," we'll find out how to think like a fact checker. Plus we'll share clues on how to spot warning signs of bogus information. We also look into the claim that coffee stunts your growth and for our Moment of Um we explore the world of freckles. Today's episode is sponsored by Build-A-Bear Workshop (buildabear.com), Vamousse (VamousseLice.com), Bombas (bombas.com/brains) and Ozobot (ozobot.com/brains). You can support Brains On at brainson.org/donate
---
© American Public Media
|
00:28:19
|
Episode One: Eating!
This is an Episodic show. You can listen to it in any order, but
episode one
is always a great place to start.
Full Episode description
Today information is everywhere, but what should you trust? Can you spot the difference between well researched articles and stories full of opinion, errors or even lies? In our final chapter of "Prove It: How to find the facts," we'll find out how to think like a fact checker. Plus we'll share clues on how to spot warning signs of bogus information. We also look into the claim that coffee stunts your growth and for our Moment of Um we explore the world of freckles. Today's episode is sponsored by Build-A-Bear Workshop (buildabear.com), Vamousse (VamousseLice.com), Bombas (bombas.com/brains) and Ozobot (ozobot.com/brains). You can support Brains On at brainson.org/donate
---
© American Public Media
| Status: Active, 306 episodes | Kind: Episodic
|
Episode URL
---
The content, Artwork and advertising within this podcast is not owned or affiliated with Sound Carrot and remain the property of their respective owners.