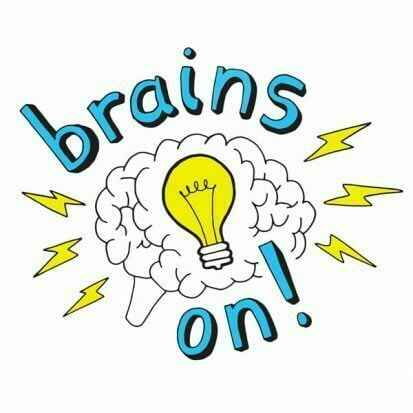 The hows and whys of hair
Leave a review
The hair on our heads is on our minds. We have fun with follicles and learn about how they make hair. Our experts help us decipher what makes hair black or brown, blonde or red, and even why it turns gray. From eye lashes to ear and nose hair, this episode has it all. Why do humans have hair and not fur? Why is there hair on the top of our heads? How does hair grow? How does hair become curly or straight? Plus: A brand new Moment of Um answers the question: "Why does my dad get fuzz in his belly button?" This episode is sponsored by Philo (philo.tv/brains), New Cloud Control Cat Litter by Arm & Hammer, Bona Premium Spray Mop (bona.com/brainson) and Goodnight Stories for Rebel Girls the Podcast (rebelgirls.co/podcast). You can support Brains On at brainson.org/donate
---
© American Public Media
|
00:30:27
|
Episode One: Eating!
This is an Episodic show. You can listen to it in any order, but
episode one
is always a great place to start.
Full Episode description
The hair on our heads is on our minds. We have fun with follicles and learn about how they make hair. Our experts help us decipher what makes hair black or brown, blonde or red, and even why it turns gray. From eye lashes to ear and nose hair, this episode has it all. Why do humans have hair and not fur? Why is there hair on the top of our heads? How does hair grow? How does hair become curly or straight? Plus: A brand new Moment of Um answers the question: "Why does my dad get fuzz in his belly button?" This episode is sponsored by Philo (philo.tv/brains), New Cloud Control Cat Litter by Arm & Hammer, Bona Premium Spray Mop (bona.com/brainson) and Goodnight Stories for Rebel Girls the Podcast (rebelgirls.co/podcast). You can support Brains On at brainson.org/donate
---
© American Public Media
| Status: Active, 306 episodes | Kind: Episodic
|
Episode URL
---
The content, Artwork and advertising within this podcast is not owned or affiliated with Sound Carrot and remain the property of their respective owners.