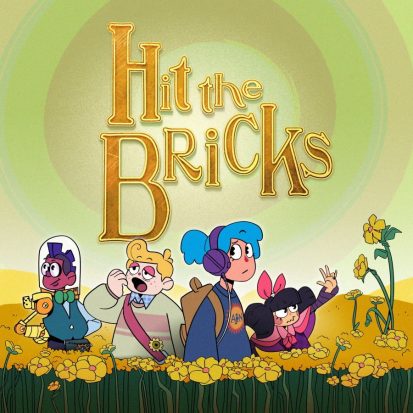 Start here: Prologue: Lost This is a serialised ongoing story, so jumping in at episode 10, for example, could confuse matters. Give episode one a try, and if you like it; listen to things from there.


Full Episode description
A chilly reception in Gillikin Country is thawed by the guidance of the Good Witch of the North. 
For more information and transcripts go to http://www.hitthebricks.com/1×6
Credits
Michelle Agresti  – Jessi
PJ Scott-Blankenship – Wallace
Keilidh Hamilton-Maureira – Lurline
Lucille Valentine – Alis
Ishani Kanetkar -Polychrome
Karin Heimdhal – The Good Witch of the North
Gavin Gaddis – Train Announcer
Jordan Cobb – Dorothy
A.R. OLIVIERI- Zeb
Written and directed by PJ Scott-Blankenship 
Executive Produced and Sound Designed by Chad Ellis
Music by Kathryn Hoss, AP Harbor, Jordan Bush, and Jeff Ball.
Recording Engineering by Brandon Grugle and Chad Ellis
Story Editing by TH Ponders
Transcripts by Erin M Speckley
Art by Chandler Candela 
Audio Consulting and Clean Up by Sage GC and Travis Reaves 
Magic Consulting by Geordan Burress
Special thanks to Davis Walden and Multitude
This episode features a preview of "Kalila Stormfire's Economical Magick Services'. Click here to learn more.
---
© PJ Scott-Blankenship
| Status: Active, 12 episodes | Kind: Story
|
---
The content, Artwork and advertising within this podcast is not owned or affiliated with Sound Carrot and remain the property of their respective owners.