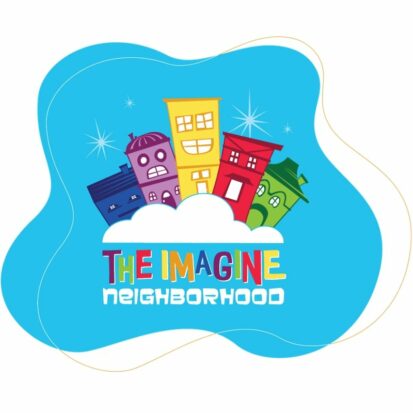 Episode One: Episode Zero: The Imagine Neighborhood
This is an Episodic show. You can listen to it in any order, but
episode one
is always a great place to start.
Full Episode description
Hey, everybody!
Do you ever have questions for your friends in The Imagine Neighborhood™? This week on the show, we've got answers! Listeners had questions about what makes Macho Supreme so strong, how Doctor Apocalypso spends her morning, and whether we ever fly paper airplanes in the Neighborhood. One listener even had a question about sharks!
If you have a question for us, you can find us on Stitcher or Apple Podcasts and put your question into a review (and while you're there, you can let us know what you think of the show). Or you can email your questions to kind@imagineneighborhood.org.
And if you want a say in next week's episode, you can go vote in our joyful songs poll. We'll play the most joyful song in our season finale!
Check out the episode, and hear what Macho, Doc, Vac, and I are all up to. And then send us a question of your own! We can't wait to hear from you.
Thank you so much for sending in all of your feedback, ideas, and submissions so far! Keep sharing your drawings and ideas with us, and follow our Infinite Refrigerator to see creations from listeners like you.
We'll see you again soon in The Imagine Neighborhood. In the meantime, I hope you and your loved ones are staying safe, happy, healthy, and kind.
Scotty
---
© The Imagine Neighborhood
| Status: Active, 123 episodes | Kind: Episodic
|
Episode URL
---
The content, Artwork and advertising within this podcast is not owned or affiliated with Sound Carrot and remain the property of their respective owners.