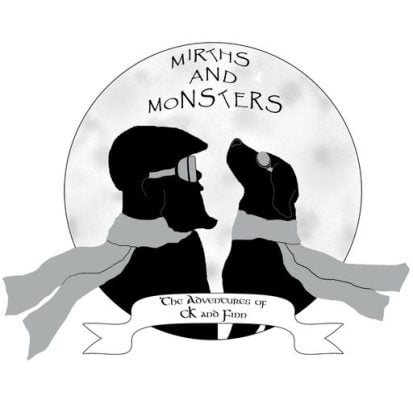 Mirths and Monsters part 11 – Medusa and the Gorgons
Leave a review
Now this is a tale you do not want to miss. More Ancient Greek goings on, Finn is back and CK…'sings?'
---
© CK
|
21:05
|
Episode One: Mirths and Monsters part 1-The Haggis
This is an Episodic show. You can listen to it in any order, but
episode one
is always a great place to start.
Full Episode description
Now this is a tale you do not want to miss. More Ancient Greek goings on, Finn is back and CK…'sings?'
Promos for this episode are from STAT and Hile on life
@STAT_Tales  http://stattales.ca/
@HileOnLife   http://hileonlife.libsyn.com/
Support this show http://supporter.acast.com/mirthsandmonsters.
---
See acast.com/privacy for privacy and opt-out information.
---
© CK
| Status: Active, 110 episodes | Kind: Episodic
|
Episode URL
---
The content, Artwork and advertising within this podcast is not owned or affiliated with Sound Carrot and remain the property of their respective owners.