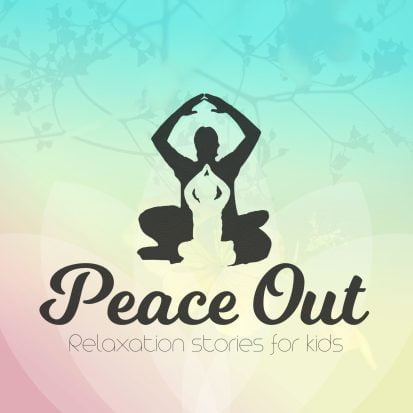 Solid/Liquid/Gas
Leave a review
Check out Chanel's yoga teacher training fundraiser and get a special Peace Out story with personalized greeting!https://www.gofundme.com/peace-out-yoga-teacher-training/
---
© Chanel Tsang
|
13:52
|
Season: 3
|
Episode: 3
|
Episode One: Don't React, Respond!
This is an Episodic show. You can listen to it in any order, but
episode one
is always a great place to start.
Full Episode description
Check out Chanel's yoga teacher training fundraiser and get a special Peace Out story with personalized greeting!https://www.gofundme.com/peace-out-yoga-teacher-training/
This season we're heading out to space, and with that, we are introducing a new feature: SafeSPACE. If your child would like to share where/who/what their safe, happy, or calm space is, please send in a recording of them, picture, or message to peaceout@bedtime.fm or on our Facebook page @bedtimefm or Twitter @peaceoutpodcast. We'd love to hear what makes them feel this way and why and we'll share it on a future episode or on our social media!
There's a cute BBC Bitesize video about solid, liquid, and gas at https://www.bbc.com/bitesize/articles/zsgwwxs. More about all five states of matter here: http://www.chem4kids.com/files/matter_states.html.
Why not listen to more of Peace Out from Bedtime FM
Drop us an email to hello@bedtime.fm, or follow us on Facebook or Twitter
---
© Chanel Tsang
| Status: Active, 98 episodes | Kind: Episodic
|
Episode URL
---
The content, Artwork and advertising within this podcast is not owned or affiliated with Sound Carrot and remain the property of their respective owners.