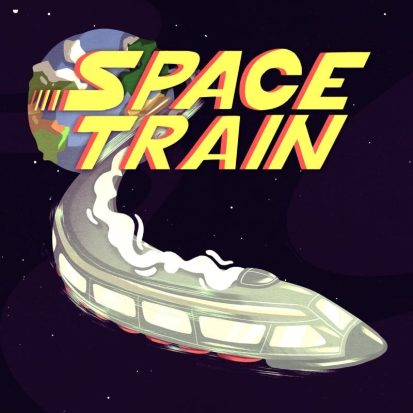 Space Train Episode 13: The Space Farmer
Leave a review
After the power goes out in the Cosmic Cafe, the cadets are forced to stop at the planet Mudro for supplies. There's just one problem, Mudro has no food…
---
© Greg Webb
|
00:29:22
|
Season: 2
|
Episode: 13
|
Start here: Grandpa's Globe Episode 1: Spain This is a serialised ongoing story, so jumping in at episode 10, for example, could confuse matters. Give episode one a try, and if you like it; listen to things from there.


Full Episode description
After the power goes out in the Cosmic Cafe, the cadets are forced to stop at the planet Mudro for supplies. There's just one problem, Mudro has no food…
---
© Greg Webb
| Status: Active, 235 episodes | Kind: Story
|
Episode URL
---
The content, Artwork and advertising within this podcast is not owned or affiliated with Sound Carrot and remain the property of their respective owners.