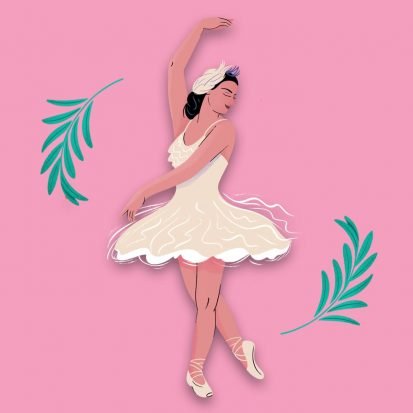 Alicia Alonso read by Yuan Yuan Tan
Leave a review
Once upon a time, there was a Cuban ballerina who was blind. Her name was Alicia.
---
© Rebel Girls
|
Episode One: Introducing Good Night Stories for Rebel Girls
This is an Episodic show. You can listen to it in any order, but
episode one
is always a great place to start.
Full Episode description
Once upon a time, there was a Cuban ballerina who was blind. Her name was Alicia.
As a little girl, Alicia was a naturally talented dancer. She spent her days filled with hours and hours of practice. She became one of the best dancers in the world. Then when she was 19, a medical condition caused her to lose her ability to see but that did not stop Alicia. She continued to dance and choreograph. She even started her own dance company which became the National Dance Company of Cuba.
About the Narrator:
Yuan Yuan Tan is a Principal dancer with the famous San Francisco Ballet, celebrating her record-breaking 25th anniversary in this 2020 season. Born in Shanghai, Yuan Yuan began dancing when she was 11 years old and went on to become the youngest principal dancer in the history of the San Francisco Ballet. She also continues to perform several times a year in China where she also frequently participates in teaching workshops, competitions, and other community programs to nurture new generations of dancers.
This podcast is based on the book series also titled Good Night Stories for Rebel Girls. Our Executive Producers are Elena Favilli and Joy Fowlkes. This season was produced by John Marshall Cheary, Sarah Storm, and Robin Lai. This episode was written by Elizabeth Eulberg and edited by Pam Gruber. Maithy Vu proofread. Original theme music was composed and performed by Elettra Bargiacchi who has also sound designed this episode. Mattia Marcelli was the sound mixer.
---
© Rebel Girls
| Status: Active, 241 episodes | Kind: Episodic
|
Episode URL
---
The content, Artwork and advertising within this podcast is not owned or affiliated with Sound Carrot and remain the property of their respective owners.