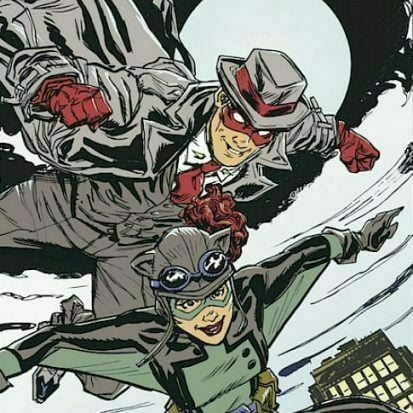 Red Panda – The Mind Master chapter 11
Leave a review
Celebrating our 18th season of audio adventure!
---
© Gregg Taylor
|
07:40
|
Season: 18
|
Episode: 11
|
Start here: The Red Panda (Original Universe) 1 – Case of the Dynamite Dame This is a serialised ongoing story, so jumping in at episode 10, for example, could confuse matters. Give episode one a try, and if you like it; listen to things from there.


Full Episode description
Celebrating our 18th season of audio adventure!
Visit www.patreon.com/GreggTaylor to show your support!
The second Red Panda adventure novel, now finally available in audiobook format through Decoder Ring Theatre.
Sinister forces are at work, striking within the very heart of the city's elite with powers that seem otherworldly. Are the attacks random? Simply for profit? Or is an unknown predator hunting our masked heroes themselves? If the mysterious Ajay Shah really does have powers that rival the Red Panda, will even the Terrific Twosome of Toronto be able to resist the might of… The Mind Master?
---
© Gregg Taylor
| Status: Active, 502 episodes | Kind: Story
|
Episode URL
---
The content, Artwork and advertising within this podcast is not owned or affiliated with Sound Carrot and remain the property of their respective owners.