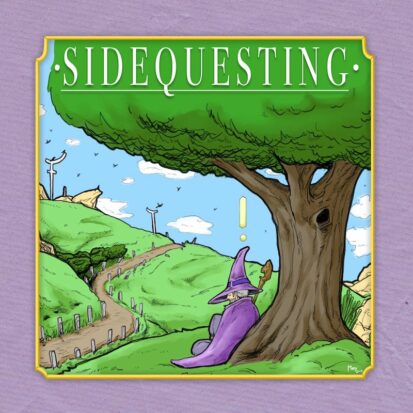 3.4 Unexpected Magic
Leave a review
Rion assists with scientific research, learns about Dragonwasps, and maybe gets a crush. Transcript here. This episode was written by DJ Sylvis (they/them) and produced by Tal Minear (they/them). Finley was voiced by Newton Schottelkotte (they/them). The voice of Rion was Tal Minear. The next episode will be here on December 9th! Learn more about your ad choices. Visit megaphone.fm/adchoices
---
© Tal Minear | Realm
|
00:20:32
|
Season: 3
|
Episode: 4
|
Start here: Teaser Trailer This is a serialised ongoing story, so jumping in at episode 10, for example, could confuse matters. Give episode one a try, and if you like it; listen to things from there.


Full Episode description
Rion assists with scientific research, learns about Dragonwasps, and maybe gets a crush.
Transcript here.
This episode was written by DJ Sylvis (they/them) and produced by Tal Minear (they/them). Finley was voiced by Newton Schottelkotte (they/them). The voice of Rion was Tal Minear.
The next episode will be here on December 9th!
Learn more about your ad choices. Visit megaphone.fm/adchoices
---
© Tal Minear | Realm
| Status: Active, 29 episodes | Kind: Story
|
Episode URL
---
The content, Artwork and advertising within this podcast is not owned or affiliated with Sound Carrot and remain the property of their respective owners.