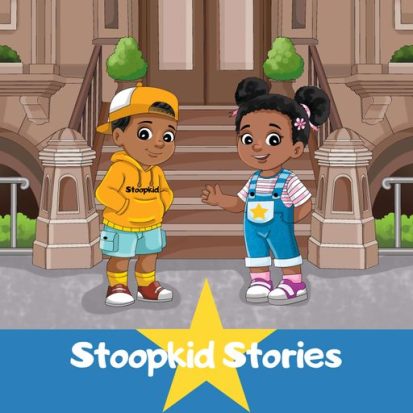 Start here: Nathaniel and his bike This is a serialised ongoing story, so jumping in at episode 10, for example, could confuse matters. Give episode one a try, and if you like it; listen to things from there.


Full Episode description
Ho Ho Ho! Yo Yo Yo!
Season 3 Episode 4
This episode is special holiday episode as we round out 2020! What are some holidays that you and family celebrate this time of year? Any special traditions?
Thank you to everyone who attended "Coco&Quarantine" last week! It was such a fun time to share with the Stoopkid Crew and I can not wait to do more events.
Sign up today for Patreon to get access to special events, birthday shoutouts and birthday goodies. www.patreon.com/stoopkidstories
Happy birthday to Esha and Odessa!
Follow on Instagram, Twitter and Facebook @StoopkidStories
Rate, Review and Subscribe
Support the show (https://www.patreon.com/StoopkidStories)
---
© Melly Victor
| Status: Active, 59 episodes | Kind: Episodic
|
---
The content, Artwork and advertising within this podcast is not owned or affiliated with Sound Carrot and remain the property of their respective owners.