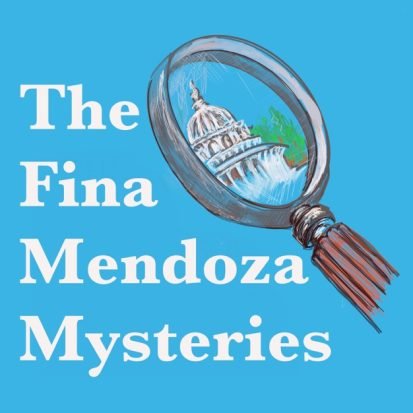 Start here: A Preview of "The Fina Mendoza Mysteries" This is a serialised ongoing story, so jumping in at episode 10, for example, could confuse matters. Give episode one a try, and if you like it; listen to things from there.


Full Episode description
How do you explain the events of January 6th to children?
This special 2-part episode is designed for teachers and parents to talk to young people about what happened and why and what larger lessons can be drawn from the attack on the U.S. Capitol.
FREE curriculum for this episode can be downloaded here.
The episode takes place on January 6th, 2021, in a classroom meeting on zoom because of the pandemic. Our 10-year-old detective Fina Mendoza, the daughter of a congressman, has a new mystery to solve: who stole the 5th grade's pizza, a prize for the winner of a reading competition with the 4th grade?
Fina and her classmates have parents who work in the U.S. Capitol and they learn of the attack on that workplace during class. Their teacher, Miss Greenwood, helps them understand the events in a larger context. They discuss the electoral process, George Washington's decision not to run for a third term, high fives in baseball, and how John Adams and Thomas Jefferson found a way to reconciliation after a particularly nasty election.
The Fina Mendoza Mysteries are based on a series of novels by Kitty Felde, including Welcome to Washington Fina Mendoza and State of the Union, published by Chesapeake Press and can be ordered at your local library, Amazon, or your favorite indie bookstore.
Felde covered Capitol Hill for public radio for nearly a decade. She used to explain how Congress works to grownups. Now, she explains it to children.
---
© Kitty Felde
| Status: Active, 66 episodes | Kind: Story
|
Episode URL
---
The content, Artwork and advertising within this podcast is not owned or affiliated with Sound Carrot and remain the property of their respective owners.