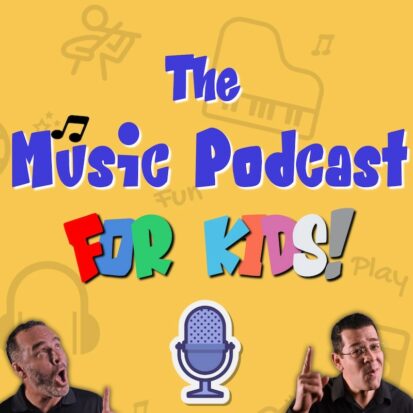 Episode One: Interview with the Incredibly Awesome Brass Band: Lucky Chops!
This is an Episodic show. You can listen to it in any order, but
episode one
is always a great place to start.
Full Episode description
Join Mr. Henry and Mr. Fite (and some other friends) as they travel to the planet Dynamicus! This dynamic adventure is out of this world – literally! On to the show!
Check out our YouTube Channel: https://www.youtube.com/themusicpodcastforkids Remember to Share and Subscribe!
***Classroom and Homeschool Teachers***  Find our digital resource to help enhance your classroom HERE! Like us on Facebook!
Mr. Fite
Check out original fun and educational music from Mr. Fite at  https://brucefite.com and subscribe to Mr. Fite's YouTube Channel Mr. Henry
Are you looking for affordable piano lessons for your 6-10-year-old? Start the music journey with Mr. Henry by taking a sneak peek into the Premier Membership with the free mini-piano course! https://www.mrhenrysmusicworld.com/piano
---
Episode URL
© The Music Podcast for Kids! | Status: Active, 98 episodes | Kind: Episodic
---
The content, Artwork and advertising within this podcast is not owned or affiliated with Sound Carrot.