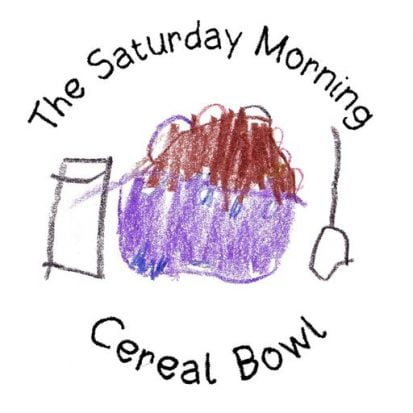 Episode One: March 13, 2021
This is an Episodic show. You can listen to it in any order, but
episode one
is always a great place to start.
Full Episode description
Great show today, kids. Here's the podcast of today's show. Enjoy!
Hour #1
The Boogers – "The SMCB Theme Song"
POCO DROM – "Meerkat Meerkat" [Fuzz Drops Panda Pops]
Best Coast – "Ice Cream Mountain" [Best Kids]
Triple Rainbow – "Bad Kitty" [You Are Magic]
Parry Gripp show ID
Parry Gripp – "Planet of Nachos"
Professor Jefferson Band – "Opposites" [Hello]
Supernova – "Mommy" [VA: Greasy Kid Stuff 2]
Mista Cookie Jar show ID
Mista Cookie Jar – "Let's Get a Dog"
The Figureheads – "The Sticky Song"
Mil's Trills – "Disco Rain (feat. Uncle Jumbo)" [Let it Out!]
Divinity Roxx – "Be Yourself" [Ready Set Go]
Vivian Fang Liu – "Belong" [Shape of Crowns]
Bill Harley – "50 Ways to Fool Your Mother" [Play it Again]
Morgan Taylor show ID
Gustafer Yellowgold – "Oh Rats" [A Cooler World: The Gustafer Yellowgold Story Vol. 3]
Ants Ants Ants – "Seeds"
Little Miss Ann – "Itty Bitty Ditty" [Welcome Spring]
Todd'n'Tina – "Unicorns & Narwhals" [Dynamite!]
Kira Willey – "I Am Here, It is Now" [Songs For Peaceful Pandas Vol. 1]
The Gum Drops – "Pink Moon"
Barry Louis Polisar – "To Mommy" [I Eat Kids…]
Hour #2
Red Yarn show ID
Smith & Yarn – "Mix it Up" [Smith & Yarn]
Go Banana Go! – "Petting Zoo" [Dark Side of the Banana]
Bears and Lions – "The Wagon" [Wild and Free]
Eric Herman and the Puppy Dogs – "Googly Eyes" [Magic Beans]
Alexei and the Rock O'Clock Band – "Meow Meow Kitty Power" [Tell Everybody]
Dog on Fleas – "Crawl to Your Mother" [Beautiful World]
fleaBITE show ID
fleaBITE – "Cos I'm Your Mum"
Suzi Shelton – "Mama's House, Daddy's House"
The Morning Announcements – "Criss-Cross, Mermaid or Mountain"
The Happy Racers – "Stereotype"
King Bullfrog – "Down By the Lilly Pad"
Stacey Peasley – "Mommy Saved the Day" [Together]
Caspar Babypants show ID
Caspar Babypants – "What If?" [Easy Breezy]
Itty Bitty Beats – "Little Unicorn"
Alison Faith Levy – "Putting it Back Together" [You Are Magic]
The Harmonica Pocket – "Sing Your Song" [Sing You Song]
Sara Ernst – "The Mystery of Bertram & Matilda"
Flor Bromley – "Drop of Water" [Pachamama]
Daria – "Here Come Our Mothers" [I Have a Dream]
---
© Dave Loftin
| Status: Active, 53 episodes | Kind: Episodic
|
Episode URL
---
The content, Artwork and advertising within this podcast is not owned or affiliated with Sound Carrot and remain the property of their respective owners.