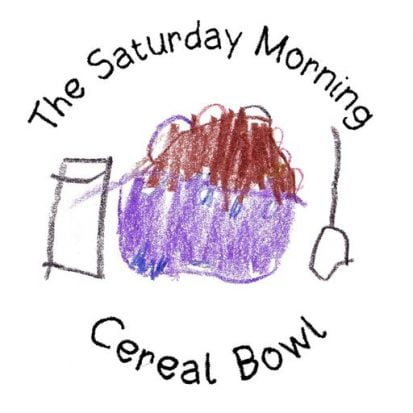 November 13, 2021
Leave a review
Lots of new music on this show, kids. Two hours of great music for the whole family.
---
© Dave Loftin
|
01:59:28
|
Episode: 114
|
Episode One: March 13, 2021
This is an Episodic show. You can listen to it in any order, but
episode one
is always a great place to start.
Full Episode description
Lots of new music on this show, kids. Two hours of great music for the whole family.
Hour #1
The Boogers – "The SMCB Theme Song"
Danny Weinkauf – "Hyperbole" [Words]
Alex Volz – "Megalodon" [Welcome to Awesometown]
The Happy Racers – "Birthday Money"
Parry Gripp show ID
Parry Gripp – "Taco Spaghetti"
The Relative Minors – "A Successful Career As a Dog" [Full Circle]
Teacher and the Rockbots – "Water Cycle" [Science]
Bears and Lions show ID
Bears and Lions – "Sleepyhead"
Freddy Apple – "Let's Eat Some Worms!" [Dance With Freddy!]
The Microphone Doctors – "Burrito" [Hot Dog EP]
Frances England – "City Don't Sleep" [Explorer of the World]
Mama B & Uncle T – "Pink Polka Dot Flamingo" [Zoology]
Dean Jones – "Wheelin' and Dealin'" [Napper's Delight]
Little Miss Ann show ID
Little Miss Ann – "28 Days" [28 Days]
Kid Pan Alley – "No Limit on Hope" [Maybe Next Year]
Ashley Mills Monaghan – "If I Tell Myself I Can"
Mr. Elephant – "I'm Just a Seed" [Songs For the Young, Old, and In Between]
Triple Rainbow – "You Are Magic"
Secret Agent 23 Skidoo – "Luck" [Easy]
Hour #2
Caspar Babypants show ID
Caspar Babypants – "Old Cookie" [Easy Breezy!]
The Zing Zangs – "Chatterbox"
Mr. Pete's Playhouse – "Playground" [Back to School]
Kyle Riley – "Two/Three/Five" [Sing to Me]
Katie Dwyer – "Rosie the Hippo" [Music Makes Me Happy]
Human_Tim + Robot_Tim – "I Like Mice" [Pop of the Tots!]
fleaBITE show ID
fleaBITE – "Dingo Bingo" [Bite Me]
Star Forest – "Wildewood" [Star Forest]
The Merry Rockers feat. Aaron Nigel Smith – "Garden" [Reggaebility]
Kymberly Stewart – "Brown Boy, Brown Girl"
The BenAnna Band – "Who's Behind the Mask?"
The Littleague – "Bug Patrol" [The Littleague]
Mista Cookie Jar show ID
Mista Cookie Jar & the Chocolate Chips – "Gratitude" [Music is Everywhere]
Divinity Roxx – "Be Yourself" [Ready Set Go!]
Happy Wags – "Use Your Words" [Happy Wags]
Katie Ha Ha Ha – "These Things Go Together" [These Things Go Together]
Josh & the Jamtones – "Bring the Sunshine (Oh Yeah!)"
Watch Reggie Run – "We're All Superheroes" [To the Bakery]
Doctor Noize – "Gotta Teach Others to Enjoy Life" [Homemade]
Ziggy Marley – "Take Me to Jamaica" [Family Time]
---
© Dave Loftin
| Status: Active, 53 episodes | Kind: Episodic
|
Episode URL
---
The content, Artwork and advertising within this podcast is not owned or affiliated with Sound Carrot and remain the property of their respective owners.