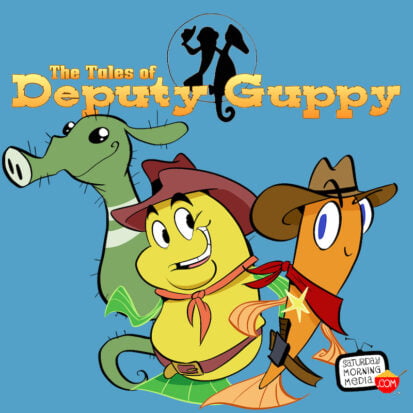 The Adventures of The Thunder Crester EPISODE #SE001 "The Thanksgiving Special!" – LIVE
Leave a review
Recorded LIVE infront of a studio audience at Longbeach Comic & Horror Con in Long Beach, California on Saturday, November 23, 2013. Thunder Crester and Kid Cumulonimbus are preparing for Thanksgiving but they encounter a problem that might derail their whole holiday! Starring Kevin Berntson Michael Oosterom Jayne Entwistle & Grant Baciocco Plus SPecial Guests…
---
© Saturday Morning Media
|
7:30
|
Start here: The Adventures of The Thunder Crester – Promo #001 – Adventures of The Thunder Crester! This is a serialised ongoing story, so jumping in at episode 10, for example, could confuse matters. Give episode one a try, and if you like it; listen to things from there.


Full Episode description
Recorded LIVE infront of a studio audience at Longbeach Comic & Horror Con in Long Beach, California on Saturday, November 23, 2013. Thunder Crester and Kid Cumulonimbus are preparing for Thanksgiving but they encounter a problem that might derail their whole holiday! Starring Kevin Berntson Michael Oosterom Jayne Entwistle & Grant Baciocco Plus SPecial Guests…
---
© Saturday Morning Media
| Status: Idle, 91 episodes | Kind: Story
|
Episode URL
---
The content, Artwork and advertising within this podcast is not owned or affiliated with Sound Carrot and remain the property of their respective owners.