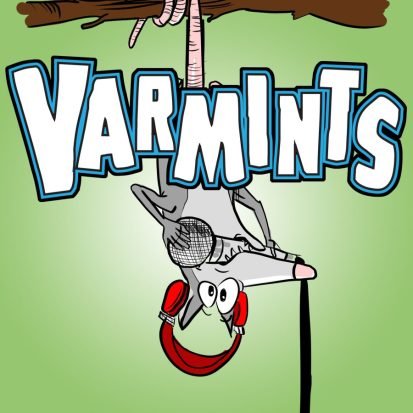 Episode One: Kangaroos
This is an Episodic show. You can listen to it in any order, but
episode one
is always a great place to start.
Full Episode description
Weird. Misunderstood. Funny looking. This is not an episode about Paul. This is a solo episode about aye-ayes.
Sources:
https://theconversation.com/new-discovery-madagascars-bizarre-aye-aye-has-six-fingers-on-each-hand-126520
https://ielc.libguides.com/sdzg/factsheets/ayeaye/taxonomy
https://www.youtube.com/watch?v=BSWIHyVeoig
https://www.madamagazine.com/en/das-tier-das-den-tod-bringt/
With technical support by Matthew Csomo, bed music by Kevin MacLeod, our logo was created by Imran Javed. Our vocal talent was Stacey and Frosty and Justine and Santiago.
Featured images:
"Aye-Aye 1" by Mark Dumont is licensed under CC BY 2.0
Any other images on the page are featured on the linked websites. Copyright Disclaimer under section 107 of the Copyright Act of 1976, allowance is made for "fair use" for purposes such as criticism, comment, news reporting, teaching, scholarship, education and research. "Fair use" is a use permitted by copyright statute that might otherwise be infringing.
---
© Paul Csomo & Donna Hume
| Status: Active, 223 episodes | Kind: Episodic
|
Episode URL
---
The content, Artwork and advertising within this podcast is not owned or affiliated with Sound Carrot and remain the property of their respective owners.