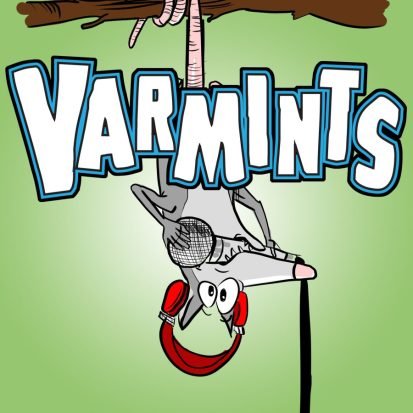 Black Bears
Leave a review
Black Bears! This week on the Varmints! podcast Paul and Donna learn all about adorable, yet terrifying black bears! But first, the news! Scientists Saved […]
---
© Paul Csomo & Donna Hume
|
00:49:24
|
Episode: 147
|
Episode One: Kangaroos
This is an Episodic show. You can listen to it in any order, but
episode one
is always a great place to start.
Full Episode description
Black Bears! This week on the Varmints! podcast Paul and Donna learn all about adorable, yet terrifying black bears! But first, the news! Scientists Saved […]
---
© Paul Csomo & Donna Hume
| Status: Active, 223 episodes | Kind: Episodic
|
Episode URL
---
The content, Artwork and advertising within this podcast is not owned or affiliated with Sound Carrot and remain the property of their respective owners.