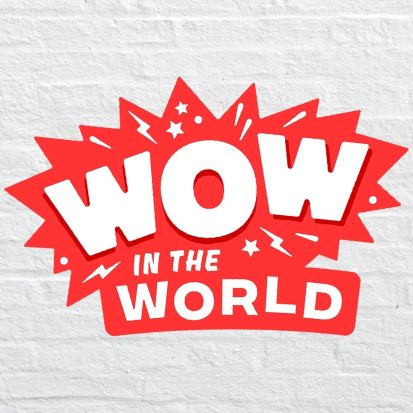 A Hermit Crab Housing Crisis And The Great Human Vs. Rabbit Race (Encore: 09/18/2017)
Leave a review
What in the world motivates hermit crabs to fight for the ultimate dream shell? How in the world would the fastest runner in the universe fare in a running race with a rabbit? Join Mindy and Guy Raz for hermit crab wrestlemania and a race through history to find out why we humans walk differently than other animals! It's all happening in this week's who, what, when, where, why, how and Wow in the World. Originally aired June 5, 2017
---
© Tinkercast
|
00:22:27
|
Episode: 33
|
Episode One: Welcome to Wow in the World
This is an Episodic show. You can listen to it in any order, but
episode one
is always a great place to start.
Full Episode description
What in the world motivates hermit crabs to fight for the ultimate dream shell? How in the world would the fastest runner in the universe fare in a running race with a rabbit? Join Mindy and Guy Raz for hermit crab wrestlemania and a race through history to find out why we humans walk differently than other animals! It's all happening in this week's who, what, when, where, why, how and Wow in the World. Originally aired June 5, 2017
See Privacy Policy at https://art19.com/privacy and California Privacy Notice at https://art19.com/privacy#do-not-sell-my-info.
---
© Tinkercast
| Status: Active, 656 episodes | Kind: Episodic
|
Episode URL
---
The content, Artwork and advertising within this podcast is not owned or affiliated with Sound Carrot and remain the property of their respective owners.