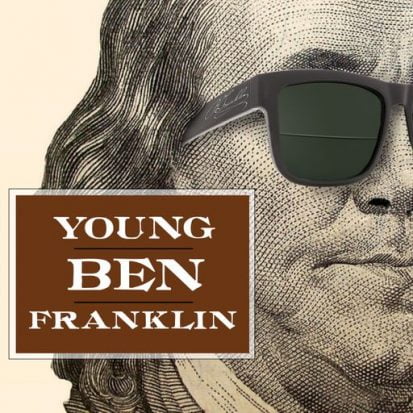 Introducing: Nice To Meet You
Leave a review
We've launched a hilarious new Gen-Z Media show that features some of the world's best improv comedians. Here's the first episode, and there's plenty more over on the Nice To Meet You feed so be sure to head on over and subscribe! On his private space station high above Earth, Professor Burkhead has begun conducting a ground-breaking social experiment. Each week, his "Unifier" pairs together two unlikely creatures and puts them in a room together where the two subjects (an accountant and a giant squid, one week; a porcupine and a ballerina the next, etc) talk, debate, get to know each other, and maybe learn something new about themselves in the process. For more great Gen-Z Media podcasts, be sure to visit http://gzmshows.com
---
© Gen-Z Media
|
00:15:22
|
Season: 1
|
Start here: Young Ben Franklin Trailer This is a serialised ongoing story, so jumping in at episode 10, for example, could confuse matters. Give episode one a try, and if you like it; listen to things from there.


Full Episode description
We've launched a hilarious new Gen-Z Media show that features some of the world's best improv comedians. Here's the first episode, and there's plenty more over on the Nice To Meet You feed so be sure to head on over and subscribe!
On his private space station high above Earth, Professor Burkhead has begun conducting a ground-breaking social experiment. Each week, his "Unifier" pairs together two unlikely creatures and puts them in a room together where the two subjects (an accountant and a giant squid, one week; a porcupine and a ballerina the next, etc) talk, debate, get to know each other, and maybe learn something new about themselves in the process.
For more great Gen-Z Media podcasts, be sure to visit http://gzmshows.com
See Privacy Policy at https://art19.com/privacy and California Privacy Notice at https://art19.com/privacy#do-not-sell-my-info.
---
© Gen-Z Media
| Status: Active, 25 episodes | Kind: Story
|
Episode URL
---
The content, Artwork and advertising within this podcast is not owned or affiliated with Sound Carrot and remain the property of their respective owners.