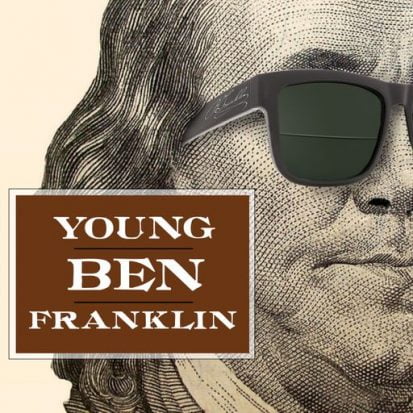 S1 E1: The Peculiar Case of Veracity Quince
Leave a review
Ben Franklin and his band of wharf rats run afoul of the law, but when a young fugitive named Eliza Boyd hires his puzzle-solving services, Ben stumbles into the adventure of a lifetime
---
© Gen-Z Media
|
00:15:50
|
Season: 1
|
Episode: 1
|
Start here: Trailer! This is a serialised ongoing story, so jumping in at episode 10, for example, could confuse matters. Give episode one a try, and if you like it; listen to things from there.


Full Episode description
Ben Franklin and his band of wharf rats run afoul of the law, but when a young fugitive named Eliza Boyd hires his puzzle-solving services, Ben stumbles into the adventure of a lifetime
Before he was Benjamin Franklin, inventor and statesman, he was just Ben, a boy in Colonial Boston with an adventurous spirit, a curious mind…and a penchant for getting into trouble. Meet our most endearing founding father at fourteen; a charming rebel years away from discovering the ageless sayings and brilliant inventions that made him famous. When Ben and his friends stumble upon a mysterious letter leading to a legendary treasure, he'll have to use his wits and bravery to outsmart the cruel British governor of Massachusetts.
Produced by Gen-Z Media. For more great Gen-Z shows visit http://bestrobotever.com
See Privacy Policy at https://art19.com/privacy and California Privacy Notice at https://art19.com/privacy#do-not-sell-my-info.
---
© Gen-Z Media
| Status: Active, 27 episodes | Kind: Story
|
---
The content, Artwork and advertising within this podcast is not owned or affiliated with Sound Carrot and remain the property of their respective owners.