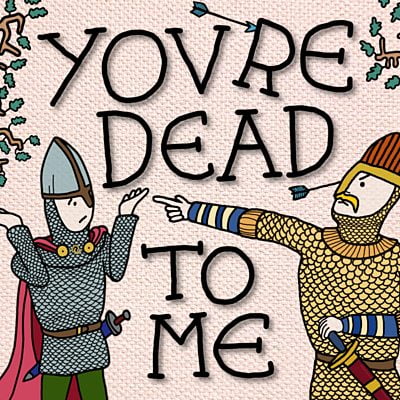 Joan of Arc (Radio Edit)
Leave a review
Delusion or divine intervention? Learn about Joan of Arc's super sewing skills, her badass credentials and the story of why it took nearly half a century for her to become a saint. If you think it's tough being a woman now, find out what it was like in 1400s France. Joining Greg Jenner to learn about Joan are comedian Catherine Bohart and historian Dr Helen Castor
---
© BBC Radio 4
|
00:29:10
|
Episode One: Blackbeard (Radio Edit)
This is an Episodic show. You can listen to it in any order, but
episode one
is always a great place to start.
Full Episode description
Delusion or divine intervention? Learn about Joan of Arc's super sewing skills, her badass credentials and the story of why it took nearly half a century for her to become a saint. If you think it's tough being a woman now, find out what it was like in 1400s France. Joining Greg Jenner to learn about Joan are comedian Catherine Bohart and historian Dr Helen Castor
Script: Greg Jenner
Research: Emma Nagouse
Producer: Dan Morelle
A Muddy Knees Media production for BBC Radio 4.
---
© BBC Radio 4
| Status: Active, 28 episodes | Kind: Episodic
|
Episode URL
---
The content, Artwork and advertising within this podcast is not owned or affiliated with Sound Carrot and remain the property of their respective owners.