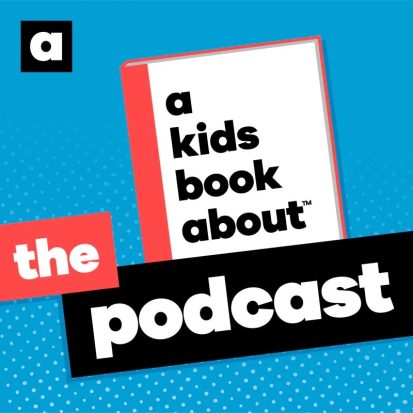 Episode One: Introducing A Kids Book About: The Podcast
This is an Episodic show. You can listen to it in any order, but
episode one
is always a great place to start.
Full Episode description
Hey there, podcast listeners!
Season 2 of A Kids Book About: The Podcast is in production and we need YOUR help to make the new episodes!
So, let me share the topics we're working on for the first half of the season. In no particular order, they are:
Self-love
Death
Technology
Adventure
School Shootings
Adoption
Being Transgender
Being Inclusive
Being Non-Binary
Immigration
Climate Change
Gratitude
Bullying
Leadership
Suicide
Did you hear a topic that interests you? Did any of the words stop you in your tracks? Or make you feel certain feelings? This are always the best ones to focus on when you record.
Email me, Matthew, at listen@akidspodcastabout.com and I'll send you recording details so you can share your voice on the show!
That's listen@akidspodcastabout.com.
I hope you'll consider sharing your voice. I hope you'll email me (or, rather, have a grownup email me). We take audio from kids ages 3 to 18.
I can't wait to hear from you.
---
© A Kids Company About
| Status: Active, 85 episodes | Kind: Episodic
|
Episode URL
---
The content, Artwork and advertising within this podcast is not owned or affiliated with Sound Carrot and remain the property of their respective owners.