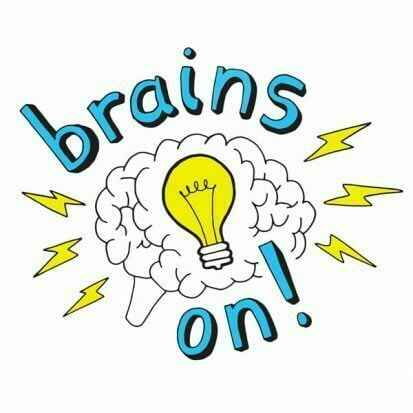 Episode One: Eating!
This is an Episodic show. You can listen to it in any order, but
episode one
is always a great place to start.
Full Episode description
If your GPS suddenly stopped working, would you still be able to find your way?
In this episode we'll teach you tricks and tips to navigate on your own. We'll explain how compasses work and we'll tell you who helped move north to the top of the map. Plus, we'll meet a navigator who goes on long journeys using only traditional Hawaiian navigational techniques and we'll stop by a pitstop for some amazing animal migrators.
All that and a Moment of Um on why diamonds are so rare and so valuable.
Today's episode is sponsored by KiwiCo (kiwico.com/brainson), Little Passports (littlepassports.com/brains), Bombas (bombas.com/brains), and Ozobot (ozobot.com/shop).
---
© American Public Media
| Status: Active, 306 episodes | Kind: Episodic
|
Episode URL
---
The content, Artwork and advertising within this podcast is not owned or affiliated with Sound Carrot and remain the property of their respective owners.